OK Here's a first for me. I'm recommending a movie based solely on a trailer — well OK NOT JUST the trailer but the trailer, the subject matter AND the person in the lead.
Tom Hanks has done some commendable bio pics both historic and fictitious. He:  brought dignity to the titular character in
Forrest Gump, helped publicize the innocence of Captain Sullenberger in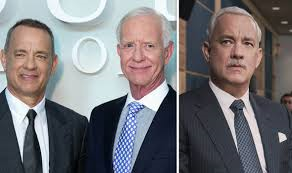 Sully, showed the heroics in an ordinary man during the Cold War named James B Donovan in
Bridge of Spies, and brought to life a warm and human Walt Disney in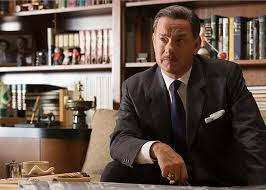 Saving Mr. Banks, among others.
But now Mr. Hanks is bringing to the screen the story of the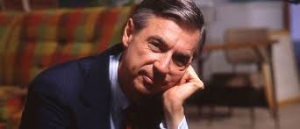 Reverend Fred McFeely (honest – it is cited as his real middle name) Rogers. I saw (and wrote a review which you can read here on) the HIGHLY commendable documentary,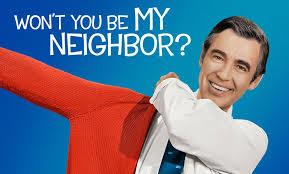 Won't You Be My Neighbor on this wonderful humanitarian and the trailer promises to be a loving reflection of that charming and heartfelt love letter to that American treasure.
And I'll confess just watching the trailer for A Beautiful Day in the Neighborhood started me involuntarily tearing up.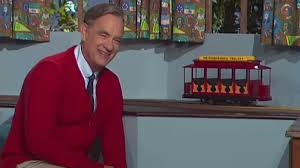 This promises to be a profoundly moving accolade to a genuine hero.
So come next Thanksgiving line up to support, A Beautiful Day in The Neighborhood, a movie about a gentle and kind Christ-like ambassador for children.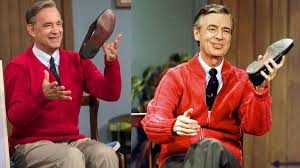 But be sure to bring Kleenex.