SHORT TAKE: Game Night is a raucous adult comedy which should have been far more family friendly had it not been for a lot of gratuitous profanity and a several adult themed discussions.
WHO SHOULD GO: Because of the considerable amount of bad language and some of the topics discussed by the characters I would recommend Game Night only for older teens and up. There are no overt sexual activities and the violence, while significant in places, is cartoonish and played mostly for laughs.
CHECK OUT DETAILED AND SPECIFIC CONTENT STATISTICS AT SCREENIT.COM.
LONG TAKE: I have gotten quite fond of Rachel McAdams. Her career has been prominently punctuated by playing characters attached to men who either have very unusual powers or end up in weird circumstances…or both. She has been: married to a time traveler
(The Time Traveler's Wife), married to a man who has the ability to go back in time to change events
(About Time), the romantic interest,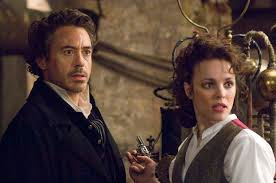 Irene Adler, of none other than Sherlock Holmes (the Robert Downey, Jr franchise version), and engaged to a superhero
(Dr Strange). Contributing to this list is her stint as Annie in Game Night.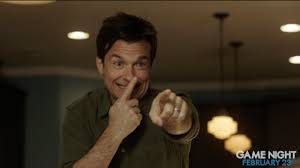 She is married to Max (Jason Bateman) and they are definitely soul mates. Both live for the thrill of game competition – be it as mundane as table top football or open as a bar room Trivial Pursuit or routine as their weekly game night with two other couples, the drive to win defines who they are and their relationship to the world.
So when they can not conceive a child they wonder if it is linked to Max' feelings of inadequacy towards his older brother,
Brooks (Kyle Chandler).
To rub salt into this wound Brooks arrives suddenly to announce that he is going to take their game night "up a notch".
He has arranged for one of their group to be kidnapped and it will be up to the three remaining groups to find and rescue the victim.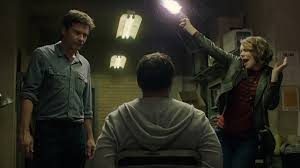 When Brooks himself is unceremoniously taken in a surprisingly violent altercation with two intruders, the group takes it in stride as part of the game.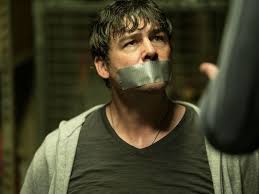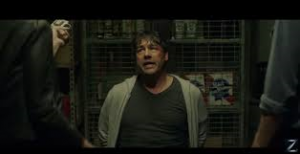 But soon both audience and characters are left wondering whether something has gone horribly wrong.
In another scenario this could have been a horror movie, or an Alfred Hitchcock mystery or a tragedy.
But Game Night is a slapstick comedy and all violence is cartoonish,
and the considerable and mounting dangers are played for laughs.
There is a lot of heart in the script with some pleasantly unanticipated mature themes including: longstanding sibling rivalry, forgiveness of your spouse's past mistakes,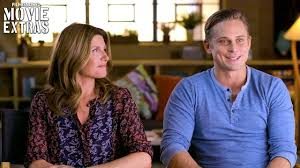 choosing partners for more than fleeting narcissistic beauty,
whether to compassionately welcome their socially awkward neighbor Gary (Jesse Plemons), and putting aside one's selfish impulses to accept the responsibilities of parenthood. In other words, during the course of this special event evening while playing a game, the adult characters have to – grow up.
The script is clever and intricate enough to distract the audience from noticing the thinner spots in the plot. Aside from the unnecessary bad language, if I had one complaint it would be that – while the story has plenty of twists – the writers set up several hairpin turns that they never follow through with. For example, without giving anything essential away,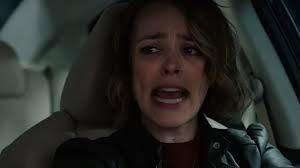 there were times when it appeared that Annie might have had a separate but related agenda to help Max overcome his insecurities, but didn't. Her part is played straight up as a partner to Max knowing no more or less than he does. I thought it was a shame, as it might have been fun for her to have pursued a parallel set of tricks.
Putting that aside, Game Night is a funny romp. And if the story sounds familiar – brother sets up a scenario wherein the sibling doesn't know what to believe and what is real and what is part of the game – it is.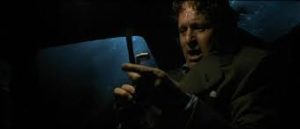 1997's The Game with Michael Douglas and Sean Penn fleshed out a similar storyline, only against a far darker gameboard. Game Night is, essentially, a variation of The Game but played out as a slapstick comedy.
Notably the leads,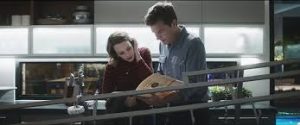 Bateman and McAdams, are usually supporting actors but are leads in Game Night and they do a good job investing energy and believable chemistry into their marital couple. All the friends in the ensemble are likeable and each couple has its own set of issues to work out during the course of the evening.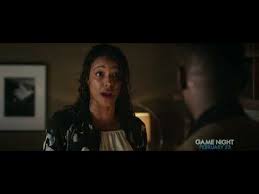 Lamorne Morris and Kylie Bunbury play Kevin and Michelle – a couple working out some past history which has suddenly emerged.
Sharon Horgan and Billy Magnussen play Sarah and Ryan – a couple mismatched in both age and intellect who nonetheless manage to surprise each other with their mutual attraction.
The cinematography was especially clever.
Using a technique called tilt-shift,
the establishing shots (overhead scenes showing you where the characters are) were filmed tilting the plane of camera focus and moving the lens parallel to the image.
This creates the peculiar effect of making everything appear to be in miniature – like the landscape to a train set – until the zoom in and closeup resolve themselves back into "reality".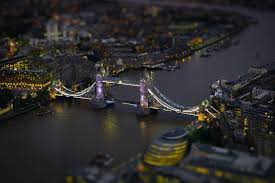 This gives the effect of making it appear that our intrepid cast is moving entirely on a very large game board.
Aside from the limits I described in language and topic subjects, I enjoyed Game Night but, because of those same limits, I do not recommend it for younger teens.
Overall this is a funny and worthwhile, but adult, outing.