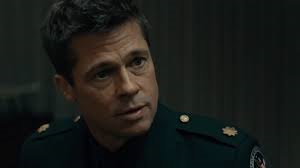 SHORT TAKE:
Journey by a son in search of his father, set in space.
WHO SHOULD GO:
Older teens minimum for some language but mostly scenes of violence and the resulting dangers one might expect in tackling hard space. There is no sexual content.
LONG TAKE:
Ad Astra (meaning "to the stars") directed by James Gray, one of the writers, is a very interesting movie but not about what you might think. Ad Astra could have taken place as a western, underwater, in a haunted abandoned funhouse, a post-apocalyptic wasteland, in any normal day of a big city, or climbing a mountain. The writers James Gray and Ethan Gross chose to place this well told story in space and it is as good a backdrop as any of the others would have been. Combining allegory with pragmatic and brutal realism, Ad Astra plays out more like the Greek epic of discovery, The Odyssey or the Christian parable Pilgrim's Progress, than a conventional science fiction story.
Gray, writer/director, himself has compared his story to Conrad's Heart of Darkness.
SPOILERS – BUT MINOR AND OBLIQUELY AS I CAN
The story is about Roy McBride, a top-flight astronaut, played by Brad Pitt (most recently in the wonderful role of a protective stuntman in Once Upon a Time in Hollywood), whose father, Clifford, disappeared 16 years before.
Roy's father played by Tommy Lee Jones (Men in Black, The Fugitive, Captain America) is a brilliant scientist who went in search of evidence of extraterrestrial intelligence, then fell off the radar after leaving Saturn.
A series of catastrophic electronic storms have recently begun to devastate Earth. The Surges, as they are referred to, seem to be emanating from Neptune, and are suspected to be linked to Clifford's disappearance. Roy is sent out to investigate with his father's old partner, Thomas Pruitt,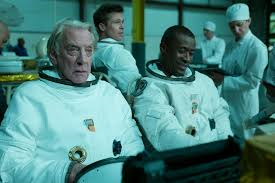 played by acting veteran Donald Sutherland.
As an aside, I am a big fan of Donald Sutherland. Sutherland's career dates back almost six decades. Playing opposite the likes of Robert Duvall, Helen Mirren, Orson Welles, Gene Wilder, and Julie Christie, his career includes an incredibly eclectic collection of almost two hundred entries, ranging from comic to horror to personal drama. His resume includes everything from classics like Hamlet and
Pride and Prejudice, to monster movies like the bad  Dr. Terror's House of Horrors and the brilliant
Invasion of the Body Snatchers, military black comedies like
M.A.S.H. and
Kelly's Heroes, deeply emotional personal dramas like
Ordinary People, the modern dystopian franchise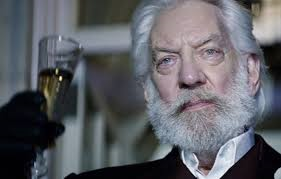 The Hunger Games, screwball comedies like
Start The Revolution Without Me, straight war movies like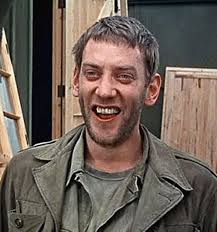 The Dirty Dozen and Eye of The Needle, and avant garde suspense like Don't Look Now – the list goes on and on, and it was a pleasure to see him again even in a small character part.
Rounding out the cast is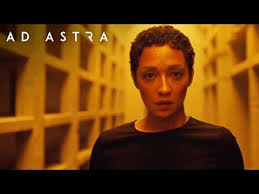 Ruth Negga (the prickly – in more ways than one – antagonist in Agents of S.H.I.E.L.D.) as Helen Santos, an ally who appears, like a messenger from a Greek myth, to provide Roy information he needs to urge him along his quest. Another character who hands Roy along like a baton is Colonel Levant played by Sean Blakemore.
Liv Tyler (Lord of the Rings, Armageddon – so not Tyler's first rodeo as a character enamored of a space cowboy) is Eve (to Roy's Adam? – perhaps representing all mankind and their errors) the girl Roy leaves behind as Roy seems compelled as a lemming, without his father's guidance, to repeat his father's mistakes.
However, Ad Astra is not really about the search for Roy's father, but ultimately an insightful, honest and frank inner journey undertaken by Roy to conquer the demons left behind by Clifford's abandonment of Roy's family.
Modern culture tries to expunge the need for a father in the home. Ad Astra highlights, at least in part, the fallacy of this destructive philosophy.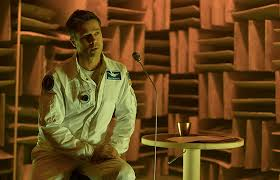 The tone of the film reminds me of, and owes a lot to, Stanley Kubrick's groundbreaking but ethereally distant 2001: A Space Odyssey, which created a mythology about mankind's leaps of progress. In contrast, Ad Astra is relatable, in that it is told from the intimate point of view of one man's personal evolution. The pace of Ad Astra is very slow and deliberate, arguably even sometimes dull. But such adagio of movement is necessary for the contemplatively atmosphere necessary for this pensive tale.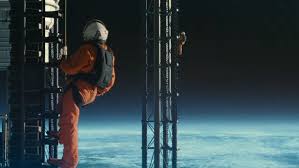 The events that transpire during the course of the film are anything but boring. The theme of obstacles structure the story and manifest in every way you can imagine: verbal, bureaucratic, intentionally hostile, the indifference of nature, clandestine, emotional, instinctive brutality, and the simple fact of the mind-numbingly immense distances required to complete Roy's journey.
The cinematography is magnificent. The depiction of the outer planets is stunning and awe-inspiring and brilliantly conveys the overwhelming majestic size of space itself, underscoring the enormity of the pilgrimage that Roy undertakes.
And pilgrimage Roy's trip truly is. A pilgrimage of discovery. The pilgrim nature of Roy's quest is underscored by the occasional but respectful and deliberate references to traditional Christian theology and belief. The spiritual nature of Roy's expedition is also demonstrated by the way the writers strip Roy, piece by piece, of his armor plating – literally and figuratively, physically and emotionally – until he must confront his destiny as any questing knight must – face to face and alone. Roy's progress is cleverly documented by way of periodic psychological tests he must take and pass in order to continue his journey. This serves as both a practical plot device as well as a metaphysical manifestation of Roy's inner progress.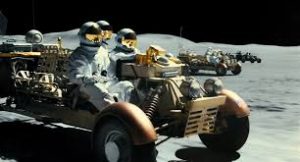 The music by Max Richter is both triumphal and eerily beautiful, contributing to the contemplative feel of this mystery.
Ad Astra is not for everyone. It's not properly a science fiction story, though it is set in a pragmatic future vision of human-conquering space. But it is far more violent than the average audience for a movie which primarily deals with inner analysis.
So go see Ad Astra if you are of the right age and want to see a thoughtful, meditative but dangerous odyssey. But go without any preconceived notions, for it is not the kind of science fiction movie you might expect, but approach it as you might a friend mulling over a retreat inspired epiphany which he wants to share.