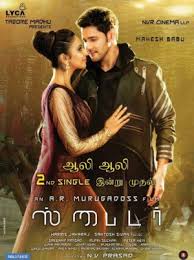 I DON'T NORMALLY OFFER LOCAL SHOW TIMES BUT THINK THIS MOVIE IS WORTH AND PROBABLY NEEDS A LITTLE ADVERTISEMENT TO MAIN STREAM MOVIE GOERS.
HERE IS THE WEB ADDRESS FOR THE LOCAL LAKE CHARLES THEATERS WHERE I HAIL FROM AND WHERE SPYDER IS SHOWING IN LAKE CHARLES:
https://www.fandango.com/cinemark-lake-charles-and-xd-AASWW/theater-page
HERE IS THE WEBSITE TO ACCESS SHOWINGS WHEREVER YOU ARE – JUST PLUG IN YOUR LOCAL ZIP CODE AND/OR SPYDER:
https://www.fandango.com/
SHORT TAKE:
Spyder is a refreshingly weird throwback to 30's musicals, 40's morality, and the innocent rom com, all against a re-envisioned Indian version of Batman: The Dark Knight….no I'm not kidding — and I kind of loved it.
LONG TAKE: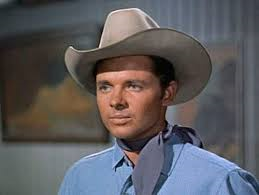 For those of you old enough to remember, think back to the old Audie Murphy or Gary Cooper Westerns.
For those too young for that image, think of Christopher Reeves as Superman rescuing Lois Lane from a falling helicopter. Gorgeous, clean cut, clean living, gentlemen good guys with altruistic courage who saunter onto any scene, beat up bad guys and barely muss their hair.
Holding onto that image, now conjure what a discount Dark Knight story might have looked like were it re-conceived as an Indian musical … and you have Spyder. See, our hero is a SPY – ergo Spyder. Geddit?
There is an undeniable charm to the entire proceedings and even at 2 and a half hours the movie kept my interest and consisted of entertainment in the way of good old fashioned diversion. No deep philosophical musings, no noir where the characters come in shades of gray. Good guys were very good and the bad guys didn't just chew the scenery, they cackled Joker-like and leapt upon it like monkeys. It's a universe where the hero's raised eyebrow indicates the depth of his sincerity, a few heartfelt words or brave example rallies strangers to courage, and a final speech to the crowd sums up the lessons everyone should have learned during the course of the movie.
While very Batman-esque in his approach and intent, our hero, Shiva (Mahesh Babu), does not hide his identity, has no super powers and lives merely comfortably with his parents and younger brother in an upper middle class neighborhood. However, by virtue of his job he has access to all kinds of gizmos, cool toys and surveillance equipment. He's a spy – a desk jockey who monitors communications: internet, cell phones, social media – to find the right triggers for the government to move on. But he has a personal agenda. Using a piggyback program of his own devising he ALSO monitors personal communiques – illegally – but with the intent of anticipating and intervening in bad events before they happen.
Shown in a musical montage – complete with bevies of adoring costumed women – he thwarts a home invasion, prevents a bank robbery and intervenes before a young woman can hang herself – all while nattily dressed and moving like a runway model. He does everything but save a cat from a tree, strike the Superman pose or have light glint from his sparkling teeth. Those are probably being saved for the sequel.
While doing his surreptitious surveillance he meets the requisite young woman of his dreams – Shalini (Rakul Preet Singh). Eavesdropping on a conversation with her girlfriend he discovers she has become curious about sex and decides to prevent her from making the terrible mistake of ruining her virtue.
The casually assumed morality alone won me over. It was quite refreshing from the brutally misused sexuality of our own country on display in even the most supposedly harmless of comedies and romances. Our hero follows her around for a few weeks and finds her beautiful, intelligent, forthright, and devout – and then the two of them engage in a dance routine to show how they feel for each other all the while denying any mutual attraction.
This part is all very 1940's musical… had it taken place in India – replete with exotic colorful costumes, dozens of extras and Bollywood dance numbers and music by Harris Jayaraj.
THEN it gets weird. (To quote a line from Death Becomes Her — "NOW a warning?!")
In a shift that is almost gear stripping from the lighthearted musical hero mode, there enters onto the scene a vicious serial killer, Sudlai (S.J. Surya), who murders and dismembers a friend of our hero and another young woman.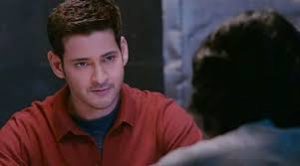 A distraught Shiva, after encouragement from his father (Jayarakash) makes it his mission, with a handful of his very clever geek friends, to uncover the evil doer's identity and bring him to justice, even at the risk of exposing his own unauthorized use of equipment.
Even during the dramatic portions it can seem a bit silly: the fight scenes where the hero's fist doesn't even come close to hitting the opponent are right out of the original Star Trek playbook. The survivability of our hero through falls and car crashes demonstrate the writer's penchant for old B&W TV show heroes. People run from danger by the Godzilla or Prometheus school of running away (in a straight line from an on coming boulder, instead of simply veering right or left). His hair is never mussed and he survives impacts and injuries that should have killed him. The morality is adorably right out of the 1940's rom coms – where the protagonist is sincerely anxious to protect the female lead's virtue. The inclusion of the musical numbers was pulled right out of the old Busby Berkeley films – where crowds of choreographed and costumed dancers would sweep across the screen with our intrepid hero and his love interest. The violence shown was cartoonish and any terrible events were Shakespearian in that they were not shown but intimated by a herald and others' reactions to what they had seen.
There are enough moving chases, tough guy fights, races against time, and beautifully clad women to keep the young teens entertained but nothing that would warp their sensibilities. Come to think of it I don't even remember any bad language.
Some things to remember: this is an Indian movie and I'm sure some references and context were missed – at least by me. The acting is different as well. The cultural divide is reminiscent of the transition the silent film stars had to make when they went to talkies. In India these actors are highly praised and awarded. But their style, to my sensibilities, seemed to lean towards the old Perils of Pauline back-hand-on-forehead dramatic over-emoting. I'm not critiquing this, just advising caution before judging.
Another interesting feature is the subtitles. Of course, in an Indian produced movie shown in other countries there would have to be. BUT every now and again I felt like the Tardis Universal telepathic translator had kicked in because I was surprised by sporadic words and phrases of English naturally blended with the Tegulu and Tamil Indian dialects.
Then there are a ridiculous number of homages to
Batman: Dark Knight
.
From the very premise of the hero's intentions,
to the bad guy's use of the Scarecrow style mask, to the fact the bad guy is targeting a hospital, to the use of public communications' devices to thwart the bad guy, to the way our hero gets away relatively unscathed with actions others would not either physically or legally, to the underestimation of the bad guy at a police station – all scream the writer-director's fan status towards the
Dark Knight
. No objection here. I think they made serviceable use of the material and gave it an interesting twist through an Indian filter.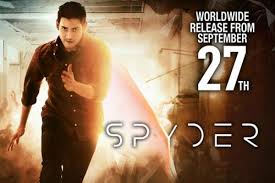 So GO see this movie. Find where
Spyder
is playing on the
Fandango
website. The more I thought about
Spyder
the more it grew on me. Especially if you're looking for something both different and familiar – kind of like a hamburger flavored with curry. Find it at your nearest theater's special event, at an Indian cultural festival, on Amazon streaming when that happens, or even buy the DVD when it comes out. Bring no preconceived notions of what a movie format should be, turn off your brain a bit and just have a good time – India-style.