I have always been a sucker for a disaster movie. Perhaps it is because it gives me perspective against my anxiety neurotic tendencies. Maybe it's the cathartic thrill of watching people be braver than I ever want to have to be.
Or maybe it's the parade of celebrity cameos that inevitably populate the screen. Or just the fact that when I get out of the movie theater all I have to worry about is bills, car repairs, grocery shopping, and remembering whether I gave all the animals heart worm medicine this month. The fact there is no world shattering meteor heading our way, or pandemic zombie virus ravaging the country or hostile aliens incinerating national landmarks is a relief.
Over the years I've noticed there are formats and factors required of a movie to BE a disaster movie. While no one disaster movie has to have them all they simply must have at least 2 or 3. The more points they have the better and more satisfying the disaster movie. And Geostorm hits a LOT of the hot spots.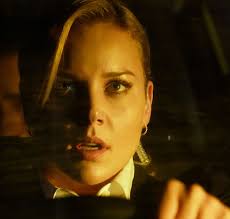 Geostorm is your classic formulaic disaster movie. And I do NOT mean this as an insult. Just like your standard rom com is structured in a way so familiar it has bred the cliche: Boy meets girl, boy loses girl, boy gets girl back – the audience who goes to see one would be disappointed if that was not what happened. Like buying a McDonald's hamburger in China, Australia or England – with minor variations – you really expect to get the same burger you'd find in Lake Charles, LA or Taylor, South Carolina or Irvine, California. If you wanted something different you'd have gone somewhere else to eat.
It's the same with certain genres of movies. You expect spy movies to feature car chases and lots of fisticuffs. Cop movies catch (and usually kill) the bad guy. Westerns need a gun slinging confrontation. Kung fu movies involve a LOT of kicking. Slapstick comedies wouldn't be slapstick without characters enduring extravagant falls, bludgeons and other impacts without much consequence.
And disaster movies have their own standard set of events and contrivances without which you would leave the theater feeling as empty as your popcorn box.
The premise of Geostorm is that after a series of very bad meteorologic events all the countries of the world put aside their differences and got together to create a network of satellites called Dutchboy after the child in the story who put his finger in a dike to forestall its failure.
Dutchboy was a scientific marvel equipped to disburse lasers or mini bombs or…well they don't really explain how it works that much and it doesn't really matter…to calm hurricanes, cool heat waves, and make blizzards go gently into the night. In other words – people got sick of the weather and contrary to that old expression decided to do something about it!!!*
Gerard "Phantom of the Opera" Butler plays Jake Lawson, inventor of Dutchboy – egotist and all around stereotypical smarter-than-thou jerk who ticks off the purse string holding Congress so much they fire him and turn the project over to his younger brother Max played by Jim Sturgess.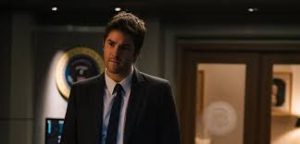 Three years later Dutchboy inexplicably goes rogue, threatening to bring about a global storm which will result in billions of lives lost so they need to bring Jake back.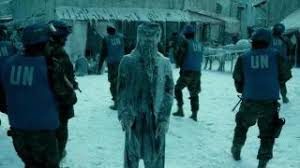 And so the interpersonal tensions are set to launch (pun intended) this space centered disaster flick.
Butler is fun as the scene and accent chewing maverick scientist. Sturgess is fine as the more stoic and stickler younger brother, but honestly at 33 Sturgess was distractingly younger than the 48 year old Butler.
They should have either chosen an older actor or rejigged the script slightly to make him Jake's nephew or child.
Abbie "Robocop's wife" Cornish is cute and believable as Sarah Wilson, secret service member and Max's secret love interest.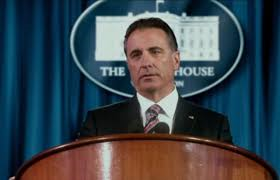 Andy Garcia plays President Palma.
I have been an Andy Garcia fan since his staircase acrobatics in The Untouchables. Those of you who have seen the movie know of the famous scene and those of you who have not —- should go see it, for that scene alone if nothing else. Though having only a tiny role, Garcia is a pleasure to watch as Palma, functioning, when he is on screen, as the only responsible adult in the room.
So if you're in the mood for ice cream seek out a Baskin and Robbins. If you hanker for the smell of flowers go to a garden. If you crave a slice of pepperoni pizza call Domino's. If you want a dip in salt water go to the ocean. But if you feel like seeing a good old fashion roller coaster of a ride disaster movie Geostorm is the ticket (pun intended) for you.
As I said before there are many reliable attributes which can identify the disaster movie. It occurred to me that one could even chart out a bunch from Geostorm and compare them to other weather or space disaster flicks to determine how well they match up against Geostorm's notable number of disaster movie trademarks.
Take a look at the list below. While I'm sure you could come up with lots of other characteristic identifiers these were ones that jumped to my mind about Geostorm. And I think you'll be amused at the one on the last line (contributed by my son Louis) which, after 2012 comes closest to meeting Geostorm's watermark as I've outlined it.
One last thought – it occurred my oldest daughter – Scout – that Geostorm, while a lot of fun as a straight drama action adventure, does SUCH a thorough job of touching on so many other disaster movie cliches that in the hands of someone like Mel Brooks, without changing any of the set up or dialogue, and with only a tiny push in the other direction, could have been made into a parody.
Just sayin'……….
Below find a rough chart I bashed out giving an idea of the kinds of elements often featured in disaster movies. It's not meant to be exclusive or exhaustive, just enough to point out some of the common threads among them. I've only considered ones that I thought most apposite to Geostorm – involving weather and space – and have not included ones which involve, for example, sharks, zombies or dinosaurs.
* Old expression attributed to Charles Dudley Warner, American essayist as well as friend and co-author with Mark Twain – "Everybody talks about the weather but nobody does anything about it."
This Post Has Been Viewed 66 Times