SHORT TAKE:
The most perfect movie ever made. Evocative of both Our Town and A Christmas Carol but original and unique, it asks the question: How do you value a man's life?
WHO SHOULD SEE IT?:
EVERYONE!!!!
LONG TAKE:
If there was only one movie I could have on a desert island I would choose It's a Wonderful Life (1946).  I have seen it dozens of times and see or understand something new in it every time.
The story starts in Bedford Falls on Christmas Eve. Snow is falling and as you pan over the night of this idyllic town you hear in voice-over the prayers of men, women and children on behalf of a man named George Bailey. Then we hear a conversation taking place among Saint Joseph, his unnamed Superior and
Clarence (Henry Travers), an angel Second Class, at which point we immediately understand this movie, while dealing with serious adult and even theological issues, will not mire itself in the somber. One of the brilliances of this film is the way it balances light humor with the deeply philosophical – and in such a way that is completely natural. Neither does it shy away from the flaws in this imperfect hero.
You will meet your friends and neighbors, family and — yourself. There is something of the familiar and relatable in all the characters.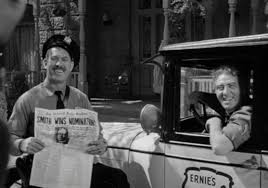 Bert, the cop, (Ward Bond of many war movies and old Western TV shows), Ernie, the taxi driver, (Frank Faylen). (And yes, this is the origin of the Sesame Street characters' names.)
Mr. Gower, the druggist, (H.B. Warner), the eccentric
Uncle Billy (Thomas Mitchell of Gone With the Wind fame),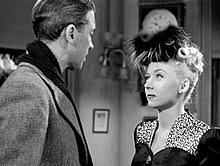 Violet, the local vamp, (Gloria Grahame),
Mary Hatch, the girl next door, (Donna Reed – the perfect homemaker LONG before Martha Stewart),
Peter Bailey, George's father, (Samuel S. Hinds), 
George's mother (Beulah Bondi) …and of course George, the beleaguered protagonist, played by none other than Jimmy Stewart…and many more. The actors are either famous or classic character actors whose faces you will recognize if you have ever haunted TV Land, Turner Classics or just watched old favorite movies with your grandparents.
While the movie follows, in a very Our Town kind of intimate but universal way, the details of life in this small mythical but archetype town, the plot traverses timeless struggles about the definition of success, responsibility versus one's personal desires, love versus lust, fame versus family, and with a protagonist who is definitely not perfect. He is truly an Everyman.
George wants to be a SUCCESS – build skyscrapers and bridges – but, well, life happens, and instead he builds modest but beautiful houses for a lower income population.
He wants to be famous but is pretty much only known by his friends and family. And then there is Mr. Potter (THE Lionel Barrymore, in REAL life the patriarch of three generations of distinguished actors including Drew of ET the Extraterrestrial fame) – the clear antagonist who is the "richest man in town" and who hates/envies the Building and Loan in general and the Baileys in particular.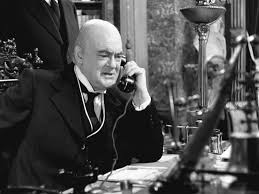 The whys don't really matter but are easy speculation – the Baileys are competitors for Potter's banking business and the Baileys have what he can't – love, home and family.
It is hard to talk about this movie without giving away essential details, so I won't say much more but to tell you that this is a film that I would recommend to ANYone.  Child, adult, priest, grandmother, roommate, your 5 year old little sister and your Army buddy.
I saw It's a Wonderful Life probably half a dozen times when I was a kid then probably once a year for every one of the years of our marriage. That makes dozens and dozens of times. And I plan to see it in the future every year that God gives me. I no more tire of it than I would the face of an old friend. And I see something new in it EVERY time I watch it.
And I can tell you that not a week has gone by since my adulthood without SOMETHING from that movie informing a moment, a thought, a decision. It has inspired me to let an unfair comment go unrevenged, a temptation be avoided, assure an unwanted obligation was lovingly fulfilled.
I cannot think of a single challenge in life that could not benefit from an example set by at least one of the characters in this movie. What feats of strength will love for a brother help a man perform? What burdens can be born guided by a sense of honor? What trials can be endured with a sense of humor and just the smallest spark of love for another person? Simple honesty, trust in a parent, the keeping of a confidence, courage to keep a friend from making a terrible mistake, love for your spouse and child, understanding what makes life worth living………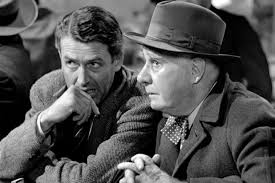 It is astonishing to me  how many people have never heard of this classic. It is the perfect movie: funny, warm, family friendly, yet deals with issues from suicide to accusations of embezzlement and adultery.  Faithful to Catholic teaching yet respectful to all religions. Diverse population without being politically correct. Time travel – of a sort as we review a man's life. LARGE ensemble cast but every one three dimensional, each given at least one memorable defining moment.
Beautifully and purposefully filmed in black and white (PLEASE don't choose the colorized version) with shots that take advantage of the natural shadings the way a master artist might lovingly shape a charcoal sketch of their family. Tragedy, hope, despair and redemption. Thoughtful, witty and moments of slapstick.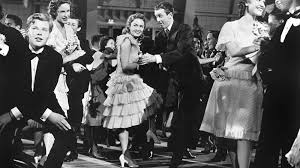 This REEL life is much like REAL life. Some of the most memorable characters you will ever encounter, some of the best acting you will ever see, shots long enough to impress Alfred Hitchcock… forgive an apparent hyperbole but — it really does deal with the meaning of life, and the danged thing makes me cry EVERY — SINGLE — TIME — I — WATCH — IT!
I am honored to have seen this movie and to be able to make it the subject of my very first post of my very first blog. I hope Mr. Frank Capra is pleased.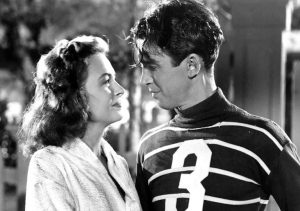 BTW – there was a remake with Marlo Thomas in the lead called It Happened One Christmas, but sadly and all due respect to both Ms. Thomas and her wonderful father, Danny, who founded St Jude's Hospital – um — just see the 1946 version.
5-26-15