SHORT TAKE:
Film about the search for, capture and trial of one of Hitler's most notorious henchmen and architect of the Final Solution, Adolph Eichmann, by an Israeli group of special forces not long after World War II.
WHO SHOULD GO:
Older teens and adults for language and difficult content.
AND IF YOU LIKE THESE REVIEWS PLEASE SUBSCRIBE! THEN YOU'LL GET EVERY NEW REVIEW SENT STRAIGHT TO YOUR E-MAIL!!
GO TO THE BOTTOM OF THE LEFT HAND SIDE AND TYPE YOUR E-MAIL IN – IT (SHOULD BE) THAT EASY. ANY PROBLEMS PLEASE SEND ME A COMMENT AND I'LL DO MY BEST TO RESOLVE YOUR ISSUE.
LONG TAKE:
The list of top 20 movies that I would want, were I stranded on a desert island, would include
My Favorite Year. It is a loose autobiographical event in the life of Mel Brooks, incarnated as the character Benji, when he was working on Sid Caesar's Show of Shows and Errol Flynn was a guest host. The movie is delightful and comedic and full of extremely memorable lines. One of them is spoken by Alan Swann played by the brilliant Peter O'Toole who, used to declaiming before the relatively small venue of crew and cast members on a movie set, when confronted with the realization that he would be performing on live TV before an audience of hundreds and broadcast out to millions, has a panic attack. Preparing to run out the building, he pronounces to Benji, as though incredulous that they had not understood this before: "I'm not an actor! I'm a movie star!" meaning that he believes himself to be all flash and dazzle and not an artist.
My husband and I have used Swann's pronouncement to distinguish amongst performers. While there are many movie stars, there are only a handful of actors. Some actors of distinction include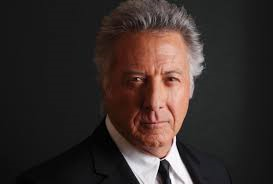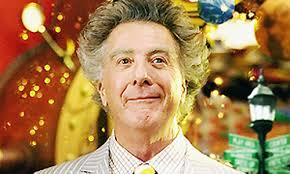 Dustin Hoffman,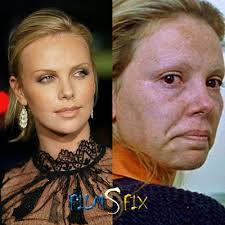 Charlize Theron, and
Meryl Streep, all of whom display an exceptional craft along with an unhesitating commitment, which includes not minding making themselves look ugly, should the roll require it.
SPOILERS BUT ONLY TO THOSE WHO ARE UNFAMILIAR WITH THE BASICS OF THE HISTORY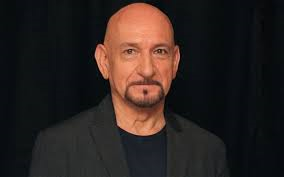 Ben Kingsley falls into this category. Kinglsey is a versatile and mesmerizing actor. From the titular historic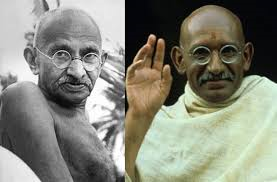 Ghandi to the ridiculous
Mandarin in Iron Man 3, from the wise and genlle
Itzhak Stern, Schindler's Jewish accountant, in Schindler's List, to the brutal gangster
Don Logan in Sexy Beast, Kingsley displays a repertoire which few could master.
Now, adding to the many suits in Kingsley's closet, is the portrayal of Adolph Eichmann, the focus of Operation Finale. Kingsley, whose mother's family was Jewish, brilliantly crafts a chillingly normal portrait of a man who superficially appears like anyone else but on closer examination reveals a hollowness to his soul which he filled with a prosaic ambition to advance a career which only happened to require the systematic murder of millions of innocent people. The morality of his actions did not seem to matter to him one way or the other.
Directed by Chris Weitz, whose family members were Holocaust survivors, (previously known for writing or directing far lighter material such as Nutty Professor II, Twilight Saga: New Moon, Rogue One, and Antz), Operation Finale is a film about the location, identification, capture, and trial
of one of Hitler's most notorious henchmen, the architect of The Final Solution, the genocidal slaughterer of millions of Jewish families,
Adolph Eichmann. Eichmann is the person about whom the expression "the banality of evil" Hannah Arendt, reporting on Eichmann's trial, referred. Arendt recognized these horrific deeds were performed not out of sadism or any evil intent,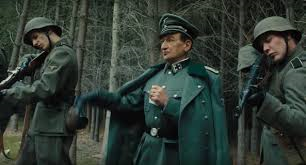 but by a merely bureaucratic routine functionary going through motions which he thought would advance his career, without any thought or care for the consequences of his actions. To my mind, this is perhaps more horrifying than a serial killer who gets his jollies from inflicting pain and suffering. A serial killer can be temporarily satiated. A Nazi bureaucrat could continue daily for decades without a thought or need to slow.
Forget
Regan in The Exorcist or
Heath Ledger's Joker or
Michael Myers' Halloween killer – the frightening matter-of-factness about
Kingsley's Eichmann is as close to an accurate portrayal of the demonic as I hope to ever see.
Oscar Isaac portrays the real life Peter Malkin, a member of the Mossad and survivor of the Nazi genocide, instrumental to this historic Israeli organized clandestine operation.
Presented as historic drama, Operation Finale begins with one of Malkin's failures and proceeds primarily through his point of view as ephemerally loose threads are found and woven into the net which unearths this man who committed some of the most evil acts in all of mankind's history – which, given mankind's propensity for evil acts is saying something.
Also supporting Isaacs' Malkin are Jewish performers: Melanie Laurent (of both Sephardi and Ashkenazi Jewish ancestry) as Hannah, Nick Kroll (raised in a Conservative Jewish family) as Rafi, Michael Aronov as Zvi, Lior Raz (born in Jerusalem) as Isser, head of the operation, and Ohad Knoller (born Tel Aviv) as Ephraim. Obviously a construct of love and respect for the memories of those slaughtered at the hands of unthinking, unfeeling functionaries, these men and women bear testament to the horrors committed in the name of arrogant totalitarianism, in particular, Nazism.
The film is a re-enactment of the heroic events by the
men and women
who risked capture, torture and death
themselves in Argentina, a country which happily welcomed notorious high ranking Nazis
and was still rife with open anti-Semitism.
During the course of Eichmann's captivity, as the group awaited delayed extraction, it became necessary for Eichmann to agree in writing to be a willing accomplice to his own extradition. The task evolves from a snatch and grab Mission Impossible adventure to a mental game of cat and mouse.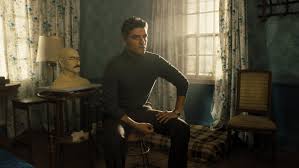 As time begins to run out and the increasingly frustrated and tightly strung agents, some last remaining members of their families, endure proximity to their former tormentor, now prisoner, Malkin takes it upon himself to get inside of Eichmann's head. We, and they, start to wonder if one side or the other – Eichmann or the Mossad members – is succumbing to what would later be known as Stockholm Syndrome.
This opportunity to get inside the rationalizations of one of the world's most notorious people is one of the most valuable aspects of Operation Finale – to remind ourselves that the deeply fundamentally wicked often presents itself as the common and mundane, much like the feral hunters who camouflage themselves in order to get close to their prey. Ted Bundy seemed ordinary, charming and intelligent. Jeffrey Dahmer had a pleasant forgettable face, nothing you'd associate with a serial killer and cannibal. Rarely do those who perform dramatically horrifying actions wear a sign around their neck proclaiming themselves to be masters of evil. Eichmann, as dramatized by Kingsley's amazing presentation, is no exception.
There is a wise saying by George Santayana in his Reason in Common Sense: "Those who cannot remember the past are condemned to repeat it." Operation Finale does justice to this moment in history with a film that seeks to help us avoid this perilous omission.