Every year our family puts up a live Christmas tree. No matter how much trouble to go out and gather as many of the family members as are available for the traditional choosing and purchase, no matter how cold the night, no matter how much mess it makes dropping needles bringing it into the house, no matter how much care it takes to add water, and how much we get stabbed by the real needles, it is worth it for the individual beauty and the familiar smell of a real tree. The combination of the familiar and the unique newness of each tree every year is irresistible. While every Christmas tree is a tall green pine, each will have its own personality, its own positive and negative features – different bare spots, different sway to the trunk, different shade of green – and each will afford a different way to put up the lights and a different set of decorations from the pool of family ornaments. Yet each will be familiar in a reliable way wherein all the favorite ornaments can be hung, the lights brighten the room, and the angel on the top of the tree leads your eye to the completed picture. Each will be unique but each will provide that same element of Christmas delight to our home.
And so it is with any remake of a classic old movie. While you know what the basic structure should look like there's a fine line between simply being a poor shadow of the classic and being so anxious to put one's individual stamp on a great concept that you go too far out on a limb and lose what made it a classic to begin with. It is the sweet spot in the middle which can establish a new worthy sapling from that original tree.
Happily I think the new The Magnificent Seven achieves that balance. Both films', old and new, plots are driven by the efforts of a desperate small town terrorized by bandits, to find the help of a champion.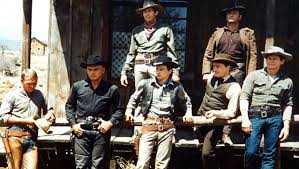 One of the greatest lines in the original was uttered by Chris (Yul Brenner) when the peasants offer him a small bag of gold which they explain is "everything they have". Chris replies: "I have been offered a lot for my work but never everything."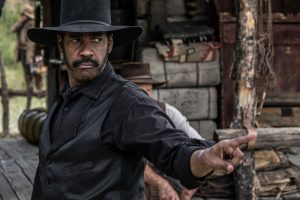 That same poetry of purpose and honor purveys the new Magnificent Seven. Just as in the original, Chisholm (Denzel Washington) seeks out men who have special talents: whether it is skill with guns –
Robichaux (Ethan Hawke), knives –
Billy (Byung-hun Lee), explosives –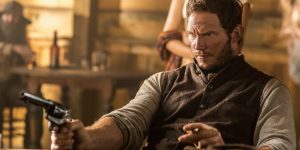 Faraday (Chris Pratt), bow and arrow –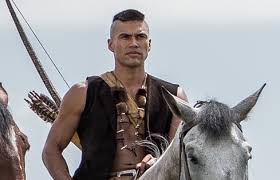 Red Harvest (Mark Sensemeier) and
Vasquez (Manuel Garcia-Rulfo) or just raw courage and honor –
Jack (Vincent D'Onofrio). Together they inspire the townsmen to take up arms to defend themselves and take on a small army led by the evil
Bogue (Peter Sarsgaard). The original bad guys were clearly and literally banditos, here I did take exception to an industrialist being painted as the evildoer. However, I must admit that capitalism taken to an extreme and without a moral compass can be as evil as Communism or any other totalitarian philosophy.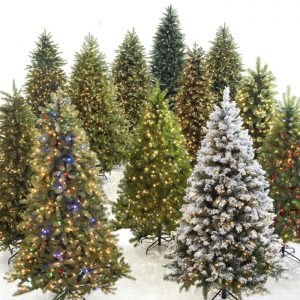 Both films follow a similar story line in the same way that all Christmas trees are evergreens. But like a new Christmas tree the decorations and lights are rearranged and enhanced, giving this 2016 Magnificent Seven its own individual but familiar heart and soul. The dynamics of the relationships are different, as are the motives which bring these disparate group of men together. And the techniques they use to hold the wolves at bay are clever and believable. But the core of the movie is the same.
I grew up with the Yul Brenner version and will always love it but the new one affords a deeper dimension. The original story was basically a variation on David versus Goliath.
The 2016 film weaves the additional thread that even men with checkered pasts can be enticed into a second chance when it is for the glory of taking up Jesus' challenge to offer one's life for a friend…or an innocent stranger. That the good thief can find salvation in sacrificing himself for another.
And this religious under tone is provided by the constant presence of the church as it: holds the townspeople, is desecrated by Bogue, manages to remain standing even after being burned and is the site of the final climactic confrontation. And if that is not enough there is Jack (D'Onofrio) a devout peculiar man reminiscent of a John the Baptist in his rough naturalistic attire and gentle bear of a man demeanor, who reminds us often of the presence of God and the need for prayer.
D'Onofrio's bigger than life character of Jack steals the show whenever he is featured in a scene.
That's not to take away anything from the other performers. All are excellent and should be proud of the work they have done in this honorable homage retelling of a movie I would not have thought possible to successfully rework. But I should have known that such a reimagining was possible ………. I buy a new Christmas tree every year.
This Post Has Been Viewed 215 Times