Paris has Cannes. Park City, Utah has Robert Redford's Sundance. New York City has Tribeca.  Christians have the Worldwide. Canada has the Toronto International. And my home town has  the Lake Charles Film & Music Festival. Now in its sixth year it attracts films and film makers from around the country. Shorts, documentaries and feature films abound, along with a yearly celebrity. Celebrities in the past have included Burton "Blazing Saddles" Gilliam and William "The Greatest American Hero" Katt.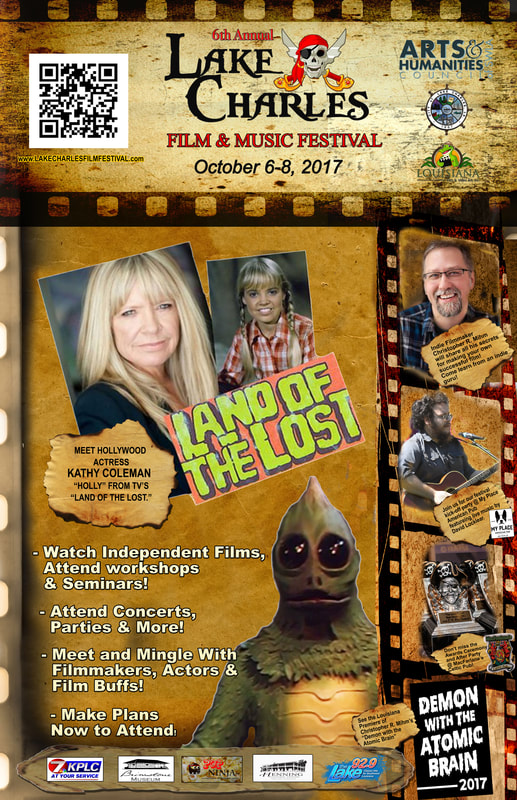 This year the festival is honored to host Kathy Coleman who played Holly in the 1970's hit cult classic TV show Land of the Lost.
Generous with her time and extremely approachable Ms. Coleman graciously agreed to allow  me to ask her a few questions concerning her experiences at the film festival, what she thought of Lake Charles,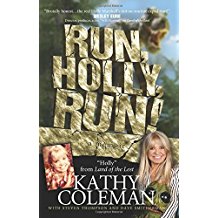 her exciting new autobiography which is available on Amazon.com and her busy appearances schedule.
Watch the interview videos with the affable Ms. Coleman and head out to The Brimstone Museum in Sulphur for the last day of the festival – Sunday October 8, 2017 – where you can see dozens of creative independent film entries and hob nob with some of our most talented film makers.
I've always maintained that Lake Charles is a hidden treasure of talent – from theater to symphony, ballet companies to magicians. The Lake Charles Film and Music Fesitval proves we showcase film talent too.
The offerings are varied and there is something for every taste – from campy horror to film noir, from comedy short about a man in a gorilla suit to documentary about the blues scene on Long Island. If you can't find something that appeals to you then you're just not trying.
Go and support your own hometown film festival – or if you're within driving distance come and check out film experiences that are just a little bit different – and ensure that there will be many more film festivals like this one in years to come.
CHECK OUT: www.lakecharlesfilmfestival.com or just drop by the Brimstone Museum at 900 S Huntington St, Sulphur, LA any time from 11 am – 5 pm Sunday October 8th.
ALSO plan to submit a creative entry of your own next year and have people coming from all over to see YOU!!!!
Kathy Coleman – where are you going next?
What's next for Kathy Coleman?
Where can we get an autographed copy of your book?
Where can we get a copy of your book?
This Post Has Been Viewed 59 Times