I have long maintained that liberals in Hollywood were willing to throw money away on financing abyssmal movies if they think it will further whatever agenda they are after: socialism, destruction of the definition of marriage, sexualization of children, artifically inflammed racial divisiveness, atheism. I have had a lot of conversations with people who don't believe me – that they think "Hollywood" will learn their lesson when this or that movie fails.
I hate to disabuse them of the notion that liberals have the slightest bit of common sense but one only needs to read the following article on the deserved thrashing A Wrinkle in Time is getting to understand how far liberals will go: A Wrinkle in Time:…$100 million…Disney…Bomb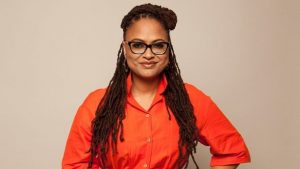 In this article you will read quotes by the sneering and smug Ava DuVernay, a stridently vociferous anti-Trump liberal and the director of this $100 million turkey. "I don't care what anybody thinks about it," she told the Times. "I know it's $100 million for the studio. They'll be fine." In typical liberalese – she doesn't care that Disney may have just lost $100 million so she could display her little propaganda tantrum – why SHOULD she care? It's not her money she is wasting.
For a more detailed review about the movie in general go to my previous review of this waste of celluloid at: A Wrinkle in Time – Disturbing and Repulsive
I don't feel sorry for Disney. After all they knew what they were getting into when they funded this bomb. But let's be clear about what it is they have done.
Many of the reviewers went right along with Ms. DuVernay's sentiment, bending themselves into pretzels attempting to avoid saying A W.I.T. is a BAD movie:
Marie Claire of the Hollywood Reporter: "'A Wrinkle in Time' isn't a great movie, but that's completely irrelevant."
Yolanda Machado, a free lance film journalist said, "Because of this film, my daughter will never question that she can be strong."
The FOX article reads: "One reviewer called it a 'big bold beautiful mess' before praising DuVernay for 'swinging for the fences' with a 'not great' script.'"
Ms. DuVernay CLAIMS she is trying to demonstrate that black women can be shown as strong leaders. This is all a massive load of what Biff Tannen and his relatives kept falling head first into in the Back to the Future movies.
For the purpose of the following points some acquaintance of the original book's story is necessary – check out: Wikipedia Synopsis of: A Wrinkle in Time
First, Meg's race is irrelevant. Storm Reid is terrific as Meg. The only ones who care what race she is are the liberal racists. The story of A Wrinkle in Time depends on a daughter's love for her family and not at all on the race of the family members. As long as the genetics are logical or there is a mention of adoption, the young lady could be Chinese, Hispanic, white, black, Indonesian, Aleusian or any combination. (As in, if two white people have a black baby or two black people have a white baby some mention of adoption would need to be thrown into the script for the sake of practicality.) Meg being black has NOTHING to do with the story one way or the other and I couldn't have cared less. All that is required is acting ability which Ms. Reid has. Meg's race is irrelevant.
Second, the original story HAD a strong female character that everyone followed. At the risk of SPOILERS, in the end, not even Meg's father could go back and save Charles Wallace. ONLY – and I repeat this emphasized emphatically ONLY Meg could or was even allowed by the Mrs. W's to return for her younger brother. Meg was the only one whose love was strong enough. (It was explained that her father had not seen his son in four years and Calvin had only just met him.) Calvin, in the book, followed Meg like a puppy the entire way. He was a strong character in and of himself, but recognized Meg's purpose and inner vigorous soul. What Ms. DuVernay proposed was nothing Madeleine L'Engle had not already put in the original source material. In other words DUVERNAY IS TAKING PLAGERISTIC CREDIT FOR SOMETHING ALREADY IN THE BOOK!
Third, and most importantly, even if what Ms. DuVernay said was true or even believed was true – that she had sought to make a movie which showed a strong black woman in the lead – there was ZERO reason to make the single change which has made this movie such a spectacular BOMB. Ms. DuVernay has stripped the flesh off of the reason the story was written. She deliberately, and I believe with malice, removed every iota of Christianity there was to be found in what is essentially a Christian allegory.
I really didn't care one way or another about The Golden Compass. The Golden Compass was another child's story which was filmed as an anti-religious tome and bombed. The G.C. was written by Philip Pullman, a self-described atheist, as an atheistic yawner and was so filmed, receiving the attention it deserved – earning less than half of its production budget.
But A Wrinkle in Time was created as a CHRISTIAN allegory by a devout CHRISTIAN and DuVernay has gone out of her way to brutalize it. You'd think Disney, if not the agenda-driven Ms. DuVernay, would have exercised more foresight and not dumped quite so much money into a movie which shoves a middle finger in the face of the very demographic who made the source book a children's classic. I mean – from a business P.O.V. alone you'd think they would have filmed it with the intent with which it was written to bring in the moolah from the audience who liked the book in the first place! But, in keeping with longstanding liberal "ethics," as long as it is someone else's money, they do not care if it is thoughtlessly and carelessly fizzled away.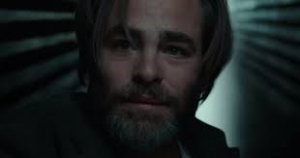 Yes, make the lead child a black girl – make her Tibetan or Hawaiian – who cares one way or the other?  I LOVED Storm Reid as Meg. She brought a fierce intensity to the role as the determined and dogged young lady who devotedly goes to rescue her father in the face of tremendous uncertainities and great evil. It is a tragedy that DuVernay took a great performance and threw it away on her trash fire of New Age proselytizing.
DuVernay is a poster child for my now proven assertion that Hollywood is willing to throw away a fortune to foist their own ungrateful dystopian indoctrination into the very culture that tolerates them the way no other culture would. And until and unless they manage to chokehold us into sponsoring their ideologies through taxation or forced attendance, the movie going public will likely continue to vote with their closed pocketbook.
To sum up – Ms DuVernay is using the race of this lovely child actress as a smoke screen to hide her anti-Christian agenda. And to me this is not just nonsense – it a demonstration of racism, child abuse and religious bigotry. SHAME ON YOU MS. DUVERNAY!!!