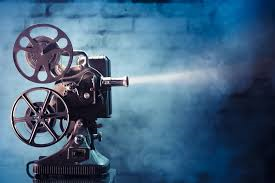 I thought I would start the new year with a review of the previous. It's always a good idea to know where you have been before you set forward into new territory.
To that end I have chosen what I thought were the top dozen movies of 2017. Do keep in mind this is not an exhaustive list and there are some movies I suspect would have made the list had I had the opportunity to see them. Among those I happily expect to be wonderful but I have not yet seen include: Darkest Hour and Loving Vincent. They will just have to be evaluated in subsequent blogs.
NUMBER ONE BEST MOVIE OF THE YEAR BAR NONE:
MURDER ON THE ORIENT EXPRESS
Kenneth Branagh's absolutely brilliant and stunningly beautiful rendition of Agatha Christie's most famous and popular book – about a group of strangers stranded on a snowbound train with an unsolved murder. Not only is this the best example of its genre, I think it is the perfect movie.
NUMBER TWO:
THE GREATEST SHOWMAN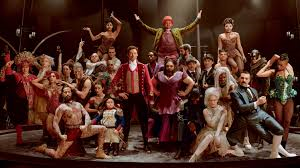 Musical based on the spirit if not the specific details of the life of PT Barnum – hailed as the father of the modern circus. Con man, philanthropist, businessman, devoted family man, flawed human – the movie uses this amazing historical figure to explore the question of what is it that makes life worthwhile.
NUMBER THREE:
WONDER WOMAN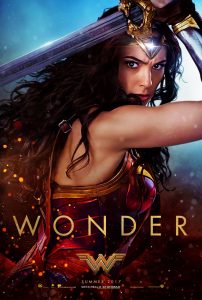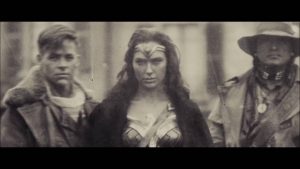 DC FINALLY hits a major home run with the most unlikely of B list comic book supers. Gal Gadot IS Wonder Woman. Exciting, moving, funny, inspiring, spectacular special effects – set during World War I this movie exemplifies the virtues of courage, self-sacrifice, and altruism all tied up like a Christmas present with the beautiful wrappings of a superhero adventure. This is what a superhero movie should look like.
NUMBER FOUR:
MARSHALL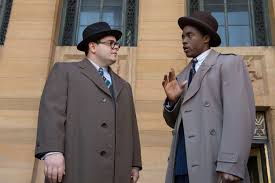 Chadwick Boseman plays a young Thurgood Marshall. While this significant historical figure will grow up to be the first black Supreme Court Justice, we meet Marshall early in his career – defending a black man against charges of raping his white female employer. Marshall is saddled with an unlikely partner – a Jewish attorney, Josh Gad, who wants nothing to do with the notoriety this case will bring. Both discover that nothing and no one is as simple as it seems. Boseman and Gad have such good chemistry I'd look forward to watching them together again in anything. And the case plays out like the best of anything Perry Mason ever tried.
NUMBER FIVE:
WONDER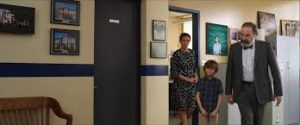 You can't tell a book by its cover. Wonder is a story inspired by the troubling encounter the author had between her child and a severely facially disfigured child. Wonder explores the world from the point of view of a similarly genetically challenged child – Auggie – played by Jacob Trembley, his sister Via, his best friend Will and Via's best friend Miranda. The brilliance of this movie is that we discover that everyone is guilty of misjudgement – including the title character and ourselves, the audience. Featuring the performances of Julia Roberts, Owen Wilson and Mandy Patinkin as warm and caring parents and school principal, Wonder is a delightful movie for all ages.
The rest of the movies I can not faithfully place in any one order. It would depend on what mood you are in and in which genre it fits.
GLASS CASTLE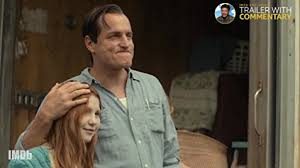 Jeannette Walls (Brie Larson) reminisces about growing up in her dysfunctional family headed by her brilliant, creative, and devoted but tragically alcoholic father (Woody Harrelson). Glass Castle is a coming to understanding that even a parent with egregious flaws can bequeath the irreplaceable parental blessings that come with unconditional love and support.
THOR: RAGNAROK
Chris Hemworth and Tom Hiddleston return as the conflicted brothers Thor and Loki in this installment of the Thor franchise. Cate Blanchett appears as Hela, the goddess of death who has escaped exile to take over Asgard. The title reveals the conflict as Ragnarok is the name of the Viking Armaggedon – the end of the world. Sounds like heavy going, but the writers chose to include a comic element which lifted the mood considerably. While admittedly a point of debate, personally I loved the new injection of a lighter tone and Guardians of the Galaxy-style humor in the previously Shakespearean melodrama that used to define the Thor stories.
PIXAR CARS 3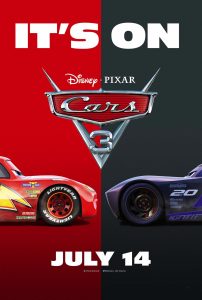 Hands down the best of the trilogy. Cars 3 retains its child-like animated heart but stepped up its game considerably to give Lightning McQueen (Owen Wilson) a character arc and plot worthy of a live action movie with humans. Well done Pixar!
DUNKIRK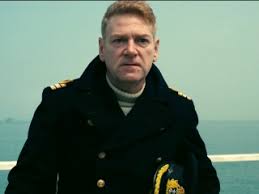 An intense, moving and inspirational account of the "little ships" captained by everyday sailors, ordinary fishermen and weekend boaters, who, facing great peril, came across the English Channel to rescue British and French soldiers surrounded by Germans, straffed by the Luftwaffe and stranded on Dunkirk beach. Starring an ensemble including Mark Rylance, Kenneth Branagh, Tom Hardy, and Cillian Murphy this is as important, and at times as difficult, to watch as Saving Private Ryan.
THE LEGO BATMAN MOVIE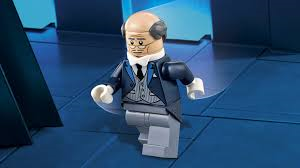 Oddball sequel to the original Lego movie, this is at once a homage and parody to every Batman movie and TV show ever made. Not without, frankly, dumb moments and slightly incomprehensible plot holes and cameos, you must remember this is all really just supposed to be in the mind of a child playing with his toys. Featuring vocal talents including: Ralph Fiennes, Channing Tatum and Hector Elizondo, it's a hoot. Just turn your brain off and enjoy The Lego Batman Movie with popcorn, Raisonettes and a sense of humor.
SPIDERMAN: HOMECOMING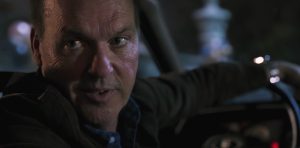 Toby McGuire was too angst-y. Andrew Garfield, while a terrific actor in his own right, was simply miscast as the webswinger – much like Eric Stoltz, a fine performer, just wasn't right as Back to the Future's Marty McFly and had to be replaced. Tom Holland, however embodies Spiderman more, I think, than the original comic book creation – bringing a refreshing wide-eyed child-like naivete to the character expressing an adorably delightful hero worship for his fellow Avengers. And Holland, the actor, still manages to hold his own against the absolutely brilliant veteran Michael Keaton who portrays the mysterious multi faceted villain.
THE STAR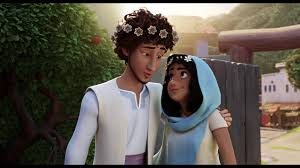 Last but most assuredly not least is the wonderful animated version of the Biblical retelling of the Annunciation and Nativity – only told from the animals' points of view. Primary is miniature mill donkey Bo who longs to be part of the Royal procession but is "stuck" with the family of this poor carpenter…..an irony everyone over 8 will understand. This delightful story is told with Biblical accuracy, appropriate deference towards the gentle heart who is the Blessed Virgin Mary, and a lighthearted but respectful appreciation for the beleaguered Joseph who fears he is in over his head but who stalwartly steps up to the plate to protect his wife and the Son of God she carries. Alone, the tale of a donkey who aspires to a position for which he is obviously unfit would be cute. Woven about around the Biblically accurate betrothal, marriage and journey to Bethlehem of Mary, Joseph and the unborn Christ child it becomes an unusual and welcome new look at the story of the Holy Family from a fresh point of view. Religious meditation often advises we contemplate a Biblical event from a new perspective. I would venture to say that, although a child's animated movie, The Star rises, because of the material and the respect with which it is treated, to a kind of meditation on this most important event in the history of mankind. The Star, itself, shines as a beautiful example of what childrens' stories can be – appealing to children but substance for the adults who bring them as well.
MAY YOU HAVE A BLESSED 2018! SEE YOU AT THE MOVIES!