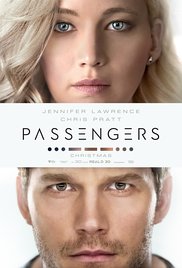 When my husband and I had been married for 15 years we volunteered to go through an Engaged Encounter Counseling training session. During that period of time we learned things about each other that we did not know! For example, his favorite color is blue. I thought it was tan. He always WEARS tan. Who knew?!
The process also reminded me about the dating/mating process. The early years when you become irresistably attracted. Then you wonder if you should take the risk of being a couple. After a time, as you consider you may be spending the rest of your life with this person – have I done the right thing? The infatuation. The sexual attraction. The sharing and adventure. The fun. And then you find out things maybe you hadn't realized about the other. You fight. Maybe the fight seems to herald in the end of the relationship. But at some point you realize you would much prefer to journey through life WITH this person than without them – warts and all.
Perhaps it takes a personal crisis. Perhaps there is a moment when you see the resilient admirable core at the center of their being – the stuff that, even unknowingly, attracted you to them to begin with. Their morality. Their love of life. Their sense of fun….their courage in the face of life's adversity. Something to which you can cling during the dangers and storms of life.
SPOILERS
In short, I have just synopsized Passengers. This movie is a brilliant allegory about just such a meeting, discernment, set of crises, resolution, determination and resolve that describe the stages of coming together in a marriage – not just the wedding, but truly the union of two people through thick and thin who commit selflessly to each other to face the life and death trials the world – or space – can bring.
Jim Preston (Chris Pratt) and Aurora Lane (Jennifer Lawrence) are strangers. Passengers on a deep space colony ship whose 5,000 colonists and 100+ crew are put into hibernation for the length of a 120 year trip. 32 years into the journey the ship has an unexpected, unplanned run in with a comet storm which causes damage which triggers the opening of Jim's pod. It also causes other damage which will not be fully noticed for another 2 years. Jim finds himself alone on a 1,000 foot luxury cruise ship with every amenity except companionship. There is the quirky addition of an android bartender
---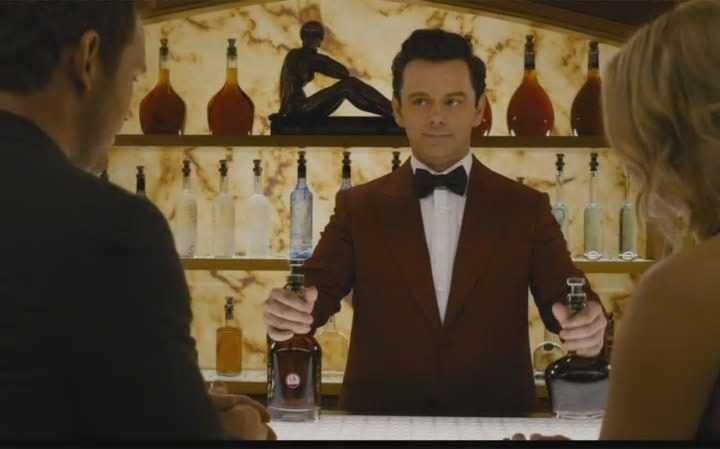 (Michael Sheen) but that's it. He spends much of his time for the first few months: trying to contact Earth (round trip answer to even his cry for help would take 55 years), accessing the bridge (NOTHING short of a proper access code will get him entry despite the fact he is a mechanical engineer), reading manuals, trying to reactivate his hibernation pod. Finally he resigns himself to at least enjoying the amenities on the ship but after another few months he begins the slow descent into madness. He ceases to care even about shaving or dressing and finally is inches away from suicide when he randomly, if not Providentially comes across Aurora's pod. He checks out her video profile and the books she has written and falls in love with her humor, her writing and ultimately…her. He struggles for months with the idea of manually opening her pod – even consulting Arthur, but his desperation is too great and he does what he realizes is the unthinkable – he awakens Aurora 87 years too early.
And so the courtship begins. The details of how the potential tragedy plays out, what her reaction is when she finds out what Jim has done, the reason why Jim's pod opened to begin with, and the resolution to their relationship I will leave to your watching of this amazing film.
Suffice it to say that I was captivated by the special effects, delighted by the story and impressed with the acting of two Robinson Crusoes and their bartender "Friday". Pratt and Lawrence were terrific and Sheen endearing.
But it was my husband who recognized the analogy to marriage – how two people, against odds, found each other. That despite the hundreds of people around them it was up to ONLY the two of them to make a life for themselves, to overcome seemingly overwhelming obstacles and to triumph by self sacrificing to and for each other, recognizing their union may require foregoing other possible choices, binding themselves only to each other, and spending the rest of their lives making a life with each other. The perfect analogy of a courtship and marriage.
My only regret is that religion was sanitized out of the equation. There were Biblical elements: Jim willing to lay down his life for Aurora. Aurora willing to forgive Jim completely and his life becoming her life. They ultimately chose to cleave to each other, despite the fact Aurora was provided, by Jim, with another option. But there were no visits to a chapel, no praying to God in what was emotional extremity for Jim. No acknowledgement of the Hand of God and His Providence in their miraculously timed awakenings, finding each other or escape from mortal peril. And that's a shame. Because with inclusion of the recogniztion of God this marital analogy would have been raised to the level of a sacramental union. There was even a clergy of sorts in the form of a Senior crewman
(Lawrence Fishburne), who stood in the way of Captain for a time and who – before his demise – gave his "blessing" to them.
Despite this lack
Passengers
is a lovely, inspirational movie about the adventure of two people who bond for life…and who bond FOR life.
This Post Has Been Viewed 460 Times