SHORT TAKE:
Follow up to 2018's Avengers: Infinity War.
WHO SHOULD GO:
Early teens and up due to some language, brutal fight scenes and somber plot topics.
LONG TAKE:
First off let me repeat – the following review will be spoiler free – unlike the BAZILLION Youtubes, reviews, "explanations," trailers and headlines I quickly flicked away from, which started appearing about 5 minutes after midnight of its opening.
I'm NOT even using pics from Endgame but relying on images from the plethora of previous movies.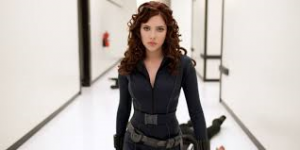 If you would NOT like spoilers let me advise you do the same – don't watch trailers or even scan the titles to Youtubes if you would prefer to be plot-wrecking-free when you go see Endgame.
Endgame, scripted by Christopher Markus and Stephen McFeely, and directed by the brothers Anthony and Joe Russo, is a terrific and worthy bookend to the 22 Marvel films now referred to as the Infinity Saga, starting with
Iron Man in 2008. While you certainly could wait until it comes out on DVD, as is a surprise to no one, the cinematic spectacular is best viewed on the big screen.
The visuals are eye shockingly spectacular.
I grew up when Forbidden Planet was considered an accomplishment in 1956 and around when
Star Wars knocked the socks off astonished cinema goers in 1977. So, to me, the almost infinite (excuse the pun) variety of cinematic visual tricks are amazing, gorgeous, frightening, almost overwhelming and worth the price of admission for even the three or four film attendees in the solar system I have met who are not particularly interested in the Marvel super hero plotlines.
Endgame is also a DARK movie.
Not just visually in places, but, as you can imagine with a follow up to the ending of Infinity War, there are: brutal fights, grim topics and emotionally wrenching scenes which may upset smaller children (and did in the screening I was in).
This is no light semi-parody Ragnarok with its tongue planted firmly in cheek. While the comeradic banter amongst the players is there,
Endgame is obviously a sequel to the
gut-wrenching, sucker-punch storyline from the previous movie, and
so one must be aware of the somber and anxious overall tone.
In addition, and much to my disapproval, there was more off color language in Endgame than in the majority of the previous Marvel movies.
Though no where near the Dead Pool level, I thought it unnecessary for a film with a demographic which should reach most age groups.
And even though there's ZERO hanky panky, all in all, please take the PG-13 rating seriously.
The characters in the movie continue to wear the skins of their alter egos with the same enthusiasm, affection, and insight as when we first met them.
The soundtrack by Alan Silvestri carries more variety than most Marvel movies and is a pleasure.
SO – that's about all I can or am willing to say right now. When the time has come that the vast majority of people who want to see it HAVE seen it, I plan on a more in depth review addressing specifics. But until then –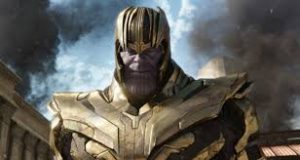 GO SEE AVENGERS: ENDGAME –
THE UNIQUE CULMINATION OF 11 YEARS IN THE MAKING OF OVER 40 SOLID HOURS OF 21 PREVIOUS MOVIES!!! BRAVO TO ALL OF THE CREATIVE TALENT WHO MADE THIS POSSIBLE AND A SPECIAL THANK YOU TO THE LATE STAN LEE. 
GOD BLESS.