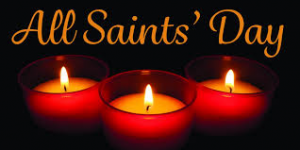 If you are a regular reader you know I enjoy posting guest-written reviews. This morning I had the singular privilege and pleasure of hearing a homily from Father Trey Ange which I thought would make a DELIGHTFUL guest post on saints, appropriately enough, for All Saints' Day. I added the pictures, so any inaccuracies, errata, or plain old dumb mistakes in the visuals are NOT Father Ange's fault but entirely my responsibility.
AND IF YOU LIKE THESE REVIEWS PLEASE SUBSCRIBE! THEN YOU'LL GET EVERY NEW REVIEW SENT STRAIGHT TO YOUR E-MAIL!!
GO TO THE BOTTOM OF THE LEFT HAND SIDE AND TYPE YOUR E-MAIL IN – IT (SHOULD BE) THAT EASY. ANY PROBLEMS PLEASE SEND ME A COMMENT AND I'LL DO MY BEST TO RESOLVE YOUR ISSUE.
So – without further ado, please enjoy this guest review from Father Trey Ange, Parochial Vicar, Our Lady Queen of Heaven Catholic Church in Lake Charles, LA:
Our Lady Queen of Heaven Thursday, Nov. 1, 2018
Solemnity of All Saints Revelation 7:2-4, 9-14; Matthew 5:1-12
So, I'm a big movie fan. I enjoy movies and there's SO many great stories! Yes, most get recycled, re-made & re-booted. But some of the best true stories are the stories of the saints. Some saints movies are incredible!
Becket,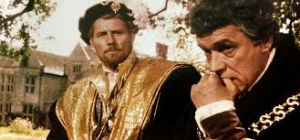 A Man For All Seasons, and
The Reluctant Saint are just a few. But to be honest, the majority of movies about saints are just …terrible, low budget, not well done – at all, unfortunately.
I do enjoy other movies too, like a good superhero movie! This summer, my brothers and Fr. Jeff Starkovich watched the new
Avengers Infinity War which was fantastic and lots of fun! Now just imagine if ALL of the Avengers AND the
Justice League characters were all together in one place! Let's throw in
X-Men, and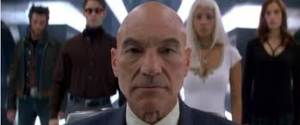 ALL the superheroes from the Marvel Universe, the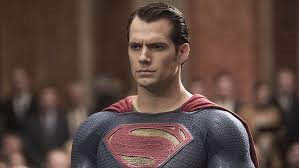 DC Universe and every comic hero ever! It would be a pretty incredible gathering, wouldn't it?
Not compared to Heaven. Just imagine all of the
SAINTS together in one place.
Jesus' disciples,
the apostles, religious sisters,
popes,
the many martyrs who were killed for their faith – they are our real heroes.
And they are already together in one place singing God's praises. And since THEY are so close to God in Heaven, since
THEY can intercede to God for us, –
together, their prayers have far more power than ALL of the combined Superheroes EVER.
The power of God is greater than anything we can EVEN imagine in fiction.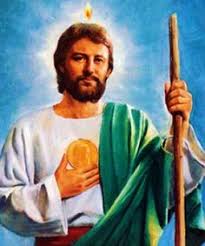 And this is actually REAL.
Our first reading paints this picture for us! John receives this revelation – this "vision of a great multitude… from every nation, race, people, and tongue… wearing white robes and
holding palm branches" crying out in a loud voice.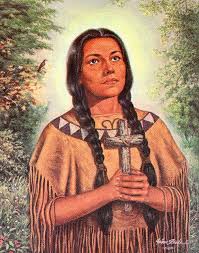 These are the saints in Heaven. "These are the ones who have survived the time of great distress; they have washed their robes and made them white in the Blood of the Lamb." Where did they come from? And how do WE get to be – in that number? That number when the saints go marching in? The Gospel gives the answer.
BLESSED ARE: the poor in spirit, those who mourn, the meek, those who hunger and thirst for righteousness,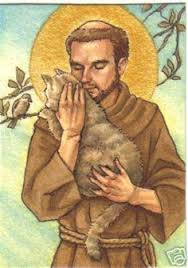 the merciful, clean of heart, peacemakers, and ones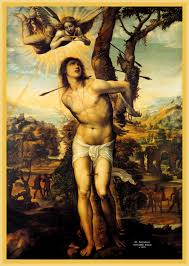 persecuted for the sake of righteousness. When we are persecuted for our faith, – take it.
Take it like the saints. "Rejoice and be glad" Jesus tell us, "for your reward will be great" not on earth necessarily.
He says: they will be comforted, satisfied, shown mercy, inherit the land, called children of God, and the Kingdom of HEAVEN will be theirs. Not earth. Saints don't seek glory on this earth.
Although their stories might not be as action-packed as superhero films,
the lives of the saints are far more real and inspiring than any superhero. Because they lived life with virtue,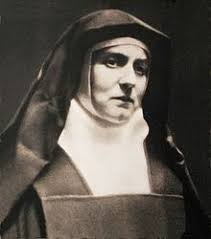 many of them survived some of
the worst conditions on earth, and they made it to Heaven.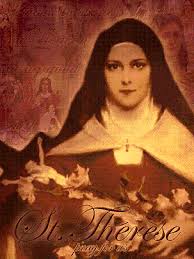 We come to Mass today to celebrate their triumphant glory, and
we ask for their intercession. We here on earth – give thanks to God for the lives of the saints, who inspire us and pray for us. We hope to live like they did.
Do we have a chance to become a superhero? Possibly. Someone may already look up to us as their hero. But the reality is: we have an even greater chance to become a saint! A saint is someone who is in Heaven. And in his Gospel, Jesus gives us many instructions on how to become a saint with Him in Heaven.
Our Church teaches and preaches how to become a saint. Don't let the enemy convince you that you'll never make it, or that you should just aim for Purgatory.
Don't be content with Purgatory, aim for Heaven. Don't believe any lies that tell you to be mediocre or worldly.
Look to the life of Christ – like the saints did – STRIVE for virtue and holiness – and become a saint. – Father Trey Ange
This Post Has Been Viewed 66 Times