SHORT TAKE:
Great, adult humor, Halloween appropriate movie, about the mayhem which results from a magic youth potion and homicidal rivals for the same man.
WHO SHOULD WATCH:
Language, sexual conversational references, a quick shot of full back female nudity, and comically grotesque violence makes this mature fare only. However,  the excellent performances, sly jabs at the modern shallow pursuit of youth, and its strong moral life lesson makes this worth your time.
Not to mention the fact it is just plain old fun to watch.
LONG TAKE:
Having been through 2 major hurricanes this year which, when added up together total a CAT 7, there's just not a lot that would frighten me right now. So with Halloween approaching I thought I'd take a more comic shift and recommend one of my favorite, deep dark-humor comedies – 1992's Death Becomes Her.
This movie has amazing star power. And all three leads play against type. Streep is more known for sweet vulnerable characters in serious dramas or touching musicals, such as her parts in
Sophie's Choice,
The Deer Hunter and
Mama Mia.
Goldie, starting with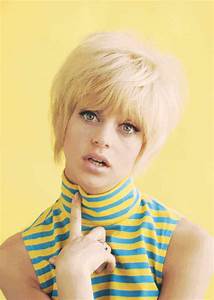 Laugh-In in her youth, is better known for breathy brainless characters in light frothy comedies like
Overboard,
Cactus Flower and
The Out of Towners.
And, of course,
Willis is usually synonymous with John McClaine's Yippie-ky-yo-kay-yay smart aleck action heroes in heart pounders like
Die Hard or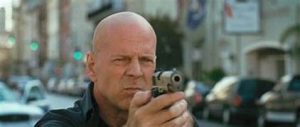 Red or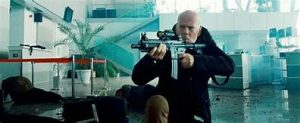 The Expendables or
The Whole Nine Yards.
In Death Becomes Her, these performers are delightfully unrecognizable from their established trade mark personas. Bruce Willis is meek, gullible and easily manipulated plastic surgeon,
Ernest Menville. Meryl Streep is
Madeleine Ashton, a character which would have appalled even her steely Miranda Priestly from
The Devil Wore Prada. Goldie Hawn is Madeleine's opponent, Helen Sharp,
who goes through
two major transformations to appease her vengeful bitter personality.
The movie also features the stunningly beautiful
Isabella Rossellini, who looks more like her mother,
the cinema icon Ingrid Bergman, with each passing year.
The story revolves around the aptly nicknamed "Mad" and "Hel" as they spend 20 odd years tussling over Willis' character the way two dogs might play tug-o-war with a toy. Not because either really wants it but because they don't want the other dog to have it. And the result is not all that good for the tug-o-war toy.
A sorceress' magic potion, a castle full of dead celebrities (watch for cameos), and a few scenes of comically gory violence all make this appropriate for the Halloween season.
The topics, language and violence make it appropriate for a mature audience only.
The very dark humor which chides the shallow pursuit of youth at any cost, the excellent straight faced performances despite the bizarre goings on, and the surprisingly philosophical and moral message structuring the backbone of Willis' character arc makes this a movie well worth your time.
The clever script was written by Martin Donovan, whose resume is cluttered with 1970's TV shows, and David Koepp, whose pedigree includes both Jurassic Park and the movie version of Mission: Impossible. Directed by Robert Zemekis whose genius guided Who Framed Roger Rabbit, Back to the Future and Forrest Gump, this is one of those rare movies which will make you laugh and think at the same time, pondering the nature of what makes life worth living.
The soundtrack is by Alan Silvestri, who artfully penned the musical accompaniment of a wide variety of movies from: Infinity War, Avengers, Back to the Future, and Van Helsing to Parent Trap and Stuart Little. Silvestri's composition here brings to mind the tension under laced with comic flair that Bernard Hermann brought to Alfred Hitchcock's treasure trove of suspenseful movies flavored with a dash of dark whimsy.
So for this year's All Hallows' Eve film, instead of the mindless cotton candy of a slasher movie, I recommend Death Becomes Her for a multi-course cinematic meal, which will supply the table with: a healthy portion of thrills, a fairly large helping of gore, a generous splash of magic, some well tossed laughs, and finally a satisfying aperitif of well served justice.
Bon appetite.