SHORT TAKE:
Well made indie film about the relationship between a foster teen, her eccentric aunt, and a pro-life message.
WHO SHOULD GO:
Older teens and up for some mild cussing but mostly for the conversation and plot topics of family violence and teen sexuality.
LONG TAKE:
Who would have thought you could make a charming (mostly) family friendly comedy about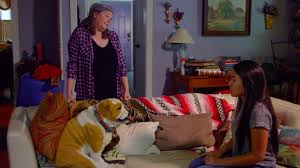 a dead dog, an abused foster child, and her eccentric aunt. Well director Jeffrey Ault manages to do just that in the movie Sam and Elvis. Based on Susan Price Monnot's play titled Dead Dogs Don't Fart, with the screenplay written by a collaboration between Monnot and Ault, the story is about a bright but defensive and hostile orphaned foster teenager named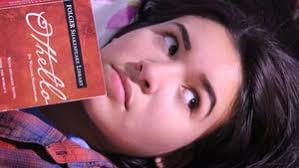 Samantha played by Marcela Griebler placed in the care of her
Aunt Olina played by Sally Daykin who in turn lives alone with her taxidermied dog Elvis.
This little indie film starts off a bit clunky as Olina expresses her doubts to Elvis, avoids an incessantly ringing phone and eats the random junk food she finds about her cluttered home. However, it finds its footing quickly once the aunt and her ward are brought together and bounce their strong personalities against each other.
The acting demands occasionally become significant but newcomer Griebler holds her own. Rounding out the cast are
Pete Penuel as Larry, Olina's platonic friend and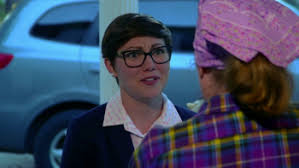 Sara Hood as Rebecca, the well-intentioned and overly sincere but somewhat inept social worker who serves as occasional comic relief.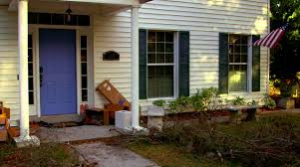 Ault uses simple and natural settings and clothes that likely came out of the actors own wardrobes. This is to the plus, as the focus is correctly placed on the relationships involved.
The other production values like cinematography, sound and the background music are sterling and perfectly meet the mood of this small gem filmed almost entirely within Olina's house.
People speak their minds in Sam and Elvis. No polite pussy footing around impolite or bad behavior. No tip toeing around differences of opinion. And in this there is a large plus in the negative.
What I mean by that is – despite circumstances which emerge in the plot, which I won't divulge but you can easily guess, at no time does anyone consider abortion as an option for anyone. At no time is it suggested that an unborn baby is merely a "fetus" or some other euphemism for unborn child, which circumlocution liberals and pro-death dealers fling around like a shield to disguise the holocaust level murders they champion. A baby is called a baby regardless of whether it is in or out of a womb. And that is a breath of fresh air.
There is a bit of mild cussing sprinkled throughout and the topics of domestic abuse and teen sexuality make Sam and Elvis inappropriate for younger teens. But the powerful message of familial bonds and respect for life shine forward making Sam and Elvis a definitely should-see film.
* AND IF YOU ARE INTERESTED IN THIS MOVIE PLEASE CHECK OUT UNPLANNED
– THE STORY OF ABBY JOHNSON, THE FORMER ABORTION ACTIVIST AND DIRECTOR OF THE PLANNED PARENTHOOD FACILITY IN BRYAN, TEXAS, WHO CONVERTED TO THE PRO-LIFE MOVEMENT IN ONE EPIPHANAL MOMENT.