SHORT TAKE:
Wonderful radio show production of Lake Charles' version of the Orson Welles' radio show broadcast of H.G. Welles' War of the Worlds, brought to us by Lake Charles Little Theatre, McNeese State University and KBYS (88.3 FM)
BUT IT WILL ONLY BE BROADCAST AGAIN ONCE MORE ON OCTOBER 31, 2020 @ 6 PM ON KBYS 88.3 FM.
WHO SHOULD LISTEN:
Anyone and EVERYONE!!!
LONG TAKE:
On October 31, 1938 Halloween night, one of the greatest and most famous hoaxes in history took place – and it wasn't even intentional.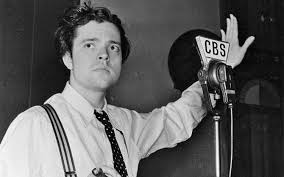 The famous auteur film writer, actor, producer and director Orson Welles, the writer and director of what some consider the most important and best movie ever made – Citizen Kane – wrote and performed a radio show broadcast of H.G. Welles' novel War of the Worlds, updated to Welles' contemporary time period between the two HUMAN contested world wars and geographically moved from England to the United States.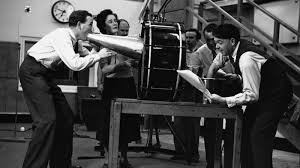 Despite it being advertised, interrupted for commercial breaks and re-identified periodically as a radio broadcast of the famous novel, people tuning in casually believed it to be a real broadcast of an invading army of extra terrestrials. Panic was let loose in pockets all across America.
As funny as it seems now it wasn't terribly amusing to those first hoaxed listeners.
Though one can't help but think that through: a deficit of listening attention and a lack of literary education, they did it to themselves.
Safe in the knowledge that the vast majority of people in this area are familiar, not only with this iconic story but with the original source material, KBYS hosted a production in collaboration with both McNeese State University and Lake Charles Little Theatre, and with the cooperation and permission of the Welles' estate to re-create this radio show with updates to move the referenced locales to Lake Charles and surrounding areas and landmarks, both current and historic.
The voice actors were our own acting luminaries:
Professor Charles McNeely Director of McNeese State University's Theatre department, radio personalities:
Heather Fazzio Partin, her husband
Randy Partin,
John Bridges, and
Gary Shannon, Lake Charles' mayor
Nic Hunter, and Matt Young, director of cultural affairs at Historic City Hall Arts and Cultural Center.
The broadcast was a triumph and a delight. AND it will be REBROADCAST TOMORROW ON HALLOWEEN NIGHT SATURDAY, OCTOBER 31, 2020.
So tune in to this entertaining, cleverly edited, and nostalgic radio trip to our version of this famous Orson Welles' production of WAR OF THE WORLDS – LAKE CHARLES-STYLE.